FS-WWI Online Flying Day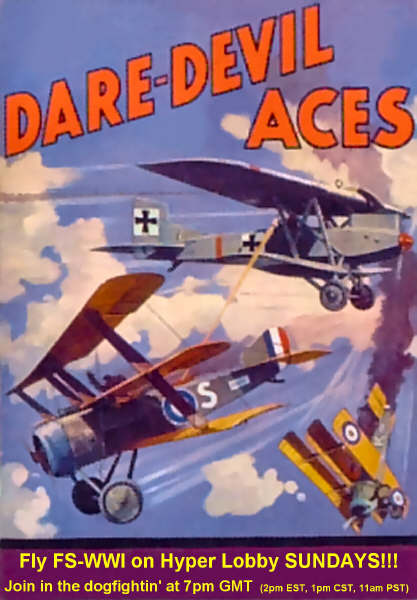 The FS-WWI community gets together every Sunday afternoon for high flying WWI action on Hyper Lobby. Be sure you have the latest online standard as listed on my WWI online standard page, and also be sure you have the latest Hyper Lobby client. The action begins at 7 p.m. GMT, 2 p.m.. EST, scarf and goggles are optional. Much thanks goes to FlyXwire for creating these great advertisement posters and promoting FS-WWI online flying for so long.
See you in the Skies!